"It's All About the Kids!"
If you have ever been around Coach Dave for a few minutes, you can feel his passion for growing the game of golf through Junior golf. His mantra, "It's all about the kids" is not just a slogan - it is a way of life.
A born teacher with a fun, energetic style, David connects with youngsters in a way a way that is special to see, making a very complicated game ( for adults) seem easy and fun for kids.
JUNIOR GOLF AT GOAT HILL PARK - 2020
GET INTO GOLF (GIG) MEETS ON PLAYGROUND (2:00 - 3:00)
All ages and skill levels

2nd & 3rd Saturday of every month

Donation based - year round
LEARN TO PLAY (LTP) - GIRLS & BOYS ENTRY LEVEL (5:30-6:30)
Boys / girls ages 6-10

Tuesdays & Wednesday - fee $80 (monthly fee)

Class sessions start March - 2020 end Nov - 2020
JUNIOR  TEAM PLAY (JTP) - GIRLS & BOYS (3:30-5:00)
Boys and Girls ages 9-13

Thursdays - fee $100 (monthly fee)

Class sessions start March / Nov
DEVELOPING TEEN TOURNAMENT PLAYER (3:00-4:00)
High school boys and girls

Saturdays - fee $80 (monthly fee)

Kids can be part of the Leadership & Caddy Academy

Tournament Planning and college prep
Kids pay for golf balls - use SCGA Jr. Golf Pass
Scholarships are available - www.emerickgolf.com ~ www.goathillpark.com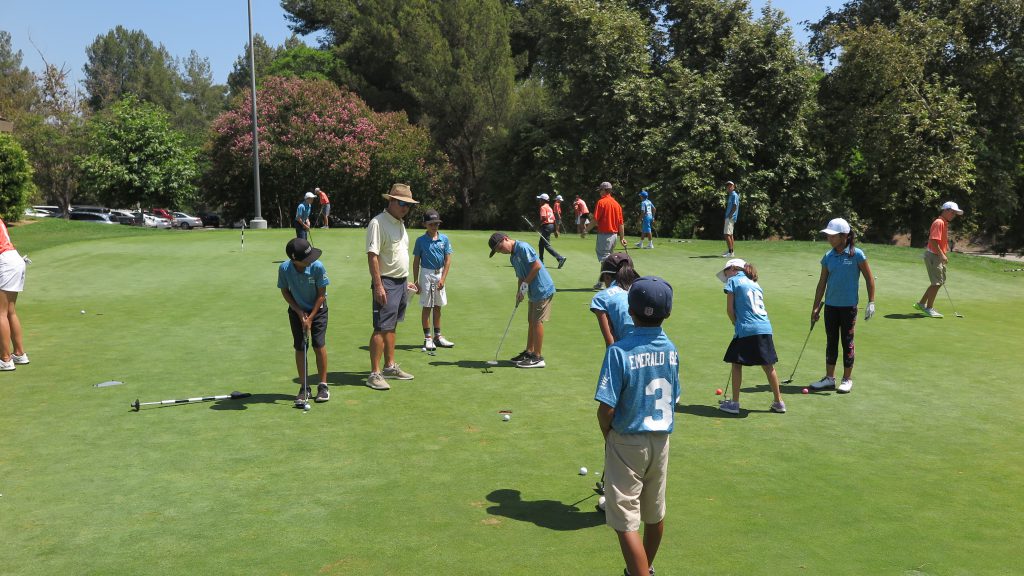 Want to get your kid(s) into golf?
There is definitely a right way and a wrong way to get children to play golf for a lifetime and Coach Dave has perfected this method and has the college scholarships and smiles to prove it.
HIGH SCHOOL GOLF?
Each year, hundreds of high schoolers, especially young women, begin to play golf so they can experience a team sport.  Coach Dave has a special program designed for this special group of beginners that teaches on the swing, grip, etc.. but also included on-course instruction to insure that your student is ready to tryout and fit in right away.